Try out these popular categories!
Poshinate Kiddos Baby & Kids Gift Boutique is an adorable physical / online store with Handpicked unique products you wont find elsewhere & are sure to make you #1 in any Kiddos book! Be Original, Be Fun, Family Owned, ***NEW Free Local Delivery, Free Curbside Pickup & Fast 1,2,3 Day Shipping. Get FREE Shipping on orders $75 and up!  Whether you're a parent, soon to be parent, excited relative, friend invited to a baby shower or just need to find something uniquely Poshinate, we've got you. 
Our expert curated selection includes : Baby & Kids Clothing, Rompers, Jumpers, Jammies, Footwear, Nursery / Room Decor, Baby / Event Milestone Gifts, Crib Sheets, Baby Bibs, Heatable Stuffed Animals, Themed Pendulum Clocks, Kids Purses, Many Different Essential Blankets, Puzzles, Games, Toys, Books, Activities & So much more!!
In addition to our careful selection we also have many exclusive Eco-Friendly products.  Not because its a newish trend, but because we've been doing Environmental work since the 1970's. Don't think we left you out MOM! We carry the latest in Cute Baby & Kids Fashions as well as accessories and stylish options for Poshinate Mom's. 
We've added a
Baby Shower Gift Registry
to make it simple to actually get what you want!  Your custom Baby Gift Registry can be set up in- store or online, and then edited from anywhere.  You also have options to have the items picked up in-store or shipped.  You can upload photos, and a special message to your shower recipients and then provide them with a unique link to your custom Gift Registry for purchasing. 
In one short year we've quadrupled the size of our store by upgrading locations to
305 S Minnesota Ave, St Peter MN 56082
 in our local community of
St. Peter MN.

 We've also added and continue to add hundreds of New Handpicked products In-Store & Online to keep you and your kiddos uniquely Poshinate! 
 More Store Options
Live close by and want to save the shipping? You can conveniently chose our NEW FREE Local Delivery or "Curbside Pickup" option. 
Poshinate kiddos is a family business that is committed to sustainable living, growing healthy families and opening doors to opportunity for success.
Cant Decide?
Here are some of our
most popular
categories & more than
30

0

reviews from real customers!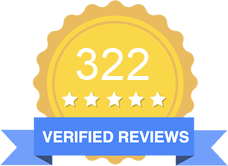 Poshinate Kiddos 
| Baby & Kids Gifts | Clothes | Decor | Milestones | Toys & More
305 S Minnesota Ave, St Peter, MN 56082
Save
Save
Save